Lighting Maintenance Committee
LIGHTING PRACTICE
Committee Purpose, Scope And Documents
Purpose
This Technical Committee researches and develops best practices for preserving the functionality of light sources and systems over time.
Scope
Included subject matter: The scope includes light loss factors, maintenance methods, and design planning for maintenance. Excluded subject matter: This committee does not cover the design of light sources outside the context of maintenance.
– Norma Frank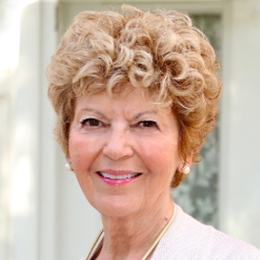 Norma Frank, President and owner of Colorado Lighting, Inc. concentrates her major efforts on sales, public relations and marketing. Norma has been part of the lighting industry for over forty years. She holds a Certified Lighting Management Consultant (CLMC) designation as well as the National Council on Qualifications for the Lighting Professions (NCQLP – LC), Norma has been an active member of IESNA (Illuminating Engineering Society North America) and NALMCO (interNational Association of Lighting Management Companies) for over thirty-seven years serving a term as NALMCO's President in 1994-1995. In that capacity she worked closely with the Environmental Protection Agency and the US Department of Energy on their programs for energy-efficient lighting. Norma is currently the chairperson of the Illuminating Engineering Society's Maintenance Committee and oversaw a $500,000 grant awarded to NALMCO/IESNA Maintenance Committee to study Dirt Depreciation and its effect on a lighting system which resulted in the IES publication – RP-36. Norma recently completed a 10-year term as President of Mapleton Public Schools Board of Education and is presently serving on Xcel Energy's Advisory Lighting Board, the Community Enterprise Board, and is Chair of the Catholic Foundation of Northern Colorado.
ArgumentCountError thrown
ob_get_clean() expects exactly 0 arguments, 1 given