Color Committee
LIGHTING SCIENCE
Committee Purpose, Scope And Documents
Purpose
This Technical Committee researches the science and effects of color in lighting and develops methods for describing/quantifying color qualities of light.
Scope
Included subject matter: The scope includes color rendering, color quality, methods of light source evaluation and reporting, and using color as a design element. Excluded subject matter: This committee does not include how light affects human vision and the visual processes.
Committee Co-Chair
– Tony Esposito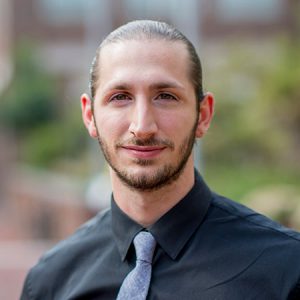 is the Founder and Head Research Scientist at Lighting Research Solutions LLC, a lighting consultancy providing services in research, education, and development. Tony holds a doctorate in Architectural Engineering from Penn State University with a minor in statistics. His specialties include color science, color discrimination, IES TM-30, human factors research methods, circadian metrics, and spectral modeling and optimization. His primary research goal is to develop an accurate and intuitive color discrimination metric for applied lighting. Tony previously served as a graduate fellow on an education grant from the National Science Foundation (NSF), has won the Robert J. Besal scholarship four times, is a recipient of the 2019 Richard Kelly Grant (for his work on color discrimination), and won the CISBE 2019 Walsh-Weston Award from the Society of Light and Lighting (awarded for best best journal paper focusing on fundamental lighting matters published in Lighting Research & Technology). He currently serves as the Co-Chair of the IES Color Committee and previously led the task group that developed IES TM-30 ANNEX E, a set of recommended specification criteria meant to ease the use of TM-30.
Committee Co-Chair
– Jason Livingston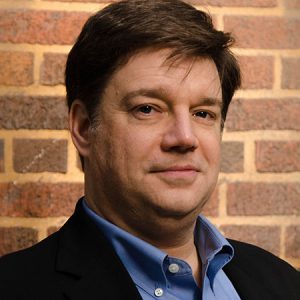 is the principal of Studio T+L in Brooklyn, NY. His lighting design portfolio ranges from high-end retail to interactive experiences, and commercial offices to performing arts centers. His work has garnered awards from the Illuminating Engineering Society and project profiles in Lighting Design + Application. Lighting Sound America, Design Bureau, and Architectural SSL. Jason is Co-Chair of the IES Color Committee and is a co-author of Lighting Science 5 – Color (IES, 2020) and Design Guide 1 – Color and Illumination (IES, 2017). He is also the author of Designing with Light: The Art, Science, and Practice of Architectural Lighting Design (Wiley, 2014). In addition to his design and IES work, Jason has been teaching architectural lighting design in New York City since 1993. He is currently on the faculty of New York School of Interior Design, Parsons School of Design, and Pratt Institute.
Secretary
– Holly R. Ratafia
Members (Voting)
Kevin W. Houser
Minchen Wei
Lorne Whitehead
Michael P. Royer
Aurelien David
Ute C. Besenecker
Rez Mani
Jess Baker
Yoshihiro Ohno
Kevin Smet
Wendy Luedtke
Advisory Members (Non-Voting)
Frank A. Florentine, FIES, LC
Michael Murdoch
Paul D. Scheidt
John D. Bullough
Paul Pickard
Kwong Man
Kasey Holland
Nicola Bortolaso
Gabi Korac
Hugo Solano
Golshan Coleiny
Alp Durmus
Advisory Panel Liaisons
Eric Bretschneider
Ian Ashdown
Staff Liaisons
Patricia A. McGillicuddy
Dan Ozminkowski