The IES Standards Committee is responsible for overseeing the process by which IES Standards are developed. As an accredited American National Standards Institute (ANSI) Standards Developing Organization, the IES must follow the ANSI Essential Requirements for arriving at consensus based standards. The Standards Committee is dedicated to ensure that the process of committee selection is fair, open, balanced, non-commercial, and provides due process for all stakeholders. There are six at-large committee members, plus the three Chairs of the Lighting Science, Lighting Practice, and Lighting Applications Advisory Panels. All members are approved by the IES Board of Directors, and there are two Board Liaisons that work with the Standards Committee on issues of policy when needed.
Michael Grather
Standards Committee Chair, Lighting Science Advisory Panel Chair, 2017-2019 and 2019-2022
Michael is President and CTO of LightLab International Allentown, LLC. Previously, he was he was the President of Luminaire Testing Laboratory, Inc. (LTL) for 12 years. Following the acquisition of LTL by Underwriters Laboratories in 2010, Michael became principal engineer (PDE) for lighting performance testing with UL. Michael is a Past President of the IES Lehigh Valley Chapter and is currently a board member of the Council for Optical and Radiation Measurement (CORM). He has been an IES member for 21 years, is a past chair of the IES Testing Procedures Committee, and now serves as chair of the Photometry of Indoor Luminaires Subcommittee of the IES Testing Procedures Committee. As a career-long member of the photometric testing community, Michael has been dedicated to the use of light measurement methods to help promote quality lighting and energy efficiency. Michael believes that the IES provides a collaborative platform for the development of standards and educational materials for greater industry consensus and understanding.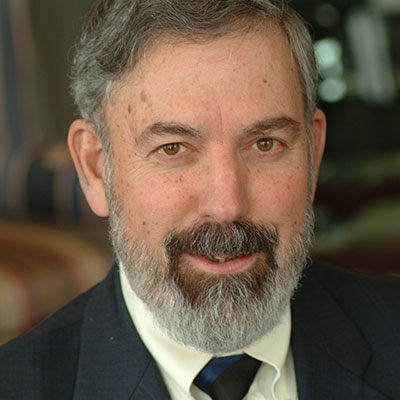 Alan Laird Lewis
Standards Committee Vice-Chair, 2017-2020 and 2020-2023
Alan graduated from the Massachusetts College of Optometry (Doctor of Optometry) and, after active duty in the Navy, from The Ohio State University (Ph.D. in Physiological Optics). He served 20 years as Professor and Director of Graduate Studies at the SUNY College of Optometry in New York City, then 8 years as Dean of the Michigan College of Optometry and 9 years as President and Professor at the New England College of Optometry in Boston. Alan's research activities included basic and clinical electrophysiology of vision and psychophysics of visual performance with emphasis on color vision, aging effects, and glare. Now an IES Fellow, he has been a member since 1971 and was IES President from 2005-2006. He has over 15 years of experience in Standards as a member of numerous IES committees, a member and chair of the Commission on Ophthalmic Standards of the American Optometric Association, and as twice President of the U.S. National Committee of the International Commission on Illumination (USNC-CIE).
Susan L. Callahan
2019-2022
Susan received an AB in Chemistry from Vassar College and an MS in Materials Engineering from Rensselaer Polytechnic Institute. Her thirty-odd year lighting career, started at GE Lighting and included both OSRAM and LEDVANCE (with a minor detour to do some rocket science). Her career path was vertically integrated, if not always linear. She started with analyzing raw materials and progressed to process improvements and project management. It was in OSRAM SYLVANIA's Automotive Division that she designed her first lamps (halogen and high intensity discharge) and was awarded her first patents. She went on to General Lighting to do research and development of HID lamps. Her last ten years have been spent in standards development and regulatory affairs. Over the course of her career, Susan has served, in various capacities, on ASTM (C14), ANSI (C78, C82), IEC, CSA, and NEMA committees and was an integral part of a larger team that oversaw all lighting related standards and regulations. She looks forward to being part of the process that delivers lighting consensus standards as this aligns with her areas of expertise and builds on the work and relationships that she values.
Dr. James M. Gaines
2017-2019 and 2019-2022
Jim is a Senior Principal Engineer at Philips Lighting. Since 2010, his work at Philips Lighting has included SSL standardization activities and support for the launching of SSL products in the U.S. From 2000-2004, he worked in Philips Research on fundamental technology for LED modules, including RGB color mixing, feedback systems for color control, and optics. From 2004 to 2010, he worked for Philips Lighting/Advance Transformer Company in Chicago on SSL product development. Jim has been a member of the IES for two years and has contributed to standards for remote phosphors, color maintenance (TM-31), and Parametric Variations in LED Packages, Arrays & Modules (S0417). He has also worked on NEMA standards for SSL products and currently serves as the chair of NEMA's Technical committee on flicker and stroboscopic effect. Jim has been involved with Energy Star, Design Lights Consortium, CEC, CEE, and others in standards/specifications for LED products. Jim received his PhD in Electrical and Computer Engineering from the University of Colorado in 1986 and has additional experience in research on blue/green lasers.
Rita M. Harrold
2017-2021
Rita was the Director of Technology for the IES from 1992-2015 and has fifty years of experience in various aspects of the lighting industry including: utility (Cincinnati Gas & Electric, 1965-67), lamp manufacturing (Westinghouse/Philips, 1967-86), and luminaires (Lightolier-Genlyte, 1986-92). Since retiring in 2015, Rita has been dedicated to active volunteer involvement in ASHRAE (Standards Committee Chair, 2016-17) and as a member of the Certified Lighting Design (CLD) Consortium supported by IALD. In addition, as a contract member of the American National Standards Institute Audit team, Rita provides updated knowledge about the ANSI standards development process and procedures. She is an IES Fellow Emeritus Member and has been a member since 1967. Rita believes that being a member of the IES Standards Committee carries an important responsibility to monitor adherence to the consensus process, thus assuring users of the standards that the Society's ANSI accredited procedures are followed for equity and fair play.
Kathryn Hickcox
2021-2023
Kate Hickcox joined PNNL as a Lighting Research Scientist in 2020. She is a creative thinker in the field of lighting, with over 15 years of experience in both lighting research and lighting design. No matter which hat she's wearing, her goals are simple – to provide equitable and universal lighting solutions that support humans and the environment. She has authored or co-authored many technical publications and has presented seminars at LightFair International, IALD, LEDucation and the IES on topics including lighting and sustainability, designing for darkness, glare and brightness perception, lighting and acoustics as well as lighting quality metrics. She is currently the Treasurer of the IES Portland Maine Section, Secretary of the IES Technical Committee: Discomfort Glare in Outdoor Nighttime Environments, lead of the DGONE Pedestrian-scale sub-committee, and a contributing member of the IES Sustainability Committee.
Peter Y. Ngai, PE LC FIES
2017-2021
Peter is the Vice President of Lighting Quality at Acuity Brands Lighting and is a recognized pioneer in lighting technology and luminaire design. His work includes: visual contrast and visibility; nearfield photometry; glare and visual comfort; brightness perception; ultraviolet germicidal irradiation; computer graphic rendering for lighting; luminaire optics; luminaire designs and Indirect and Direct/Indirect lighting applications, among others. He holds over 95 patents and has authored over 3 dozens of technical publications, one of which, "On Nearfield Optometry," was selected as one of the 100 Significant Papers of IES from 1906 to 2004. In 2016, Peter received the IES Medal Award for his technical contributions. In addition to being an IES Fellow and a member for 44 years, Peter has been part of the CIE and IEC and has worked with national research institutions including Cornell University, Rensselaer Polytechnic Institute, University of California at Berkeley, and Harvard University. He sees joining the Standards Committee as a way of giving back to the IES in return for decades of enlightenment and opportunities to learn from the brightest minds such as Spencer, Blackwell, Fry, DiLaura, Brandston, and countless others.
Jonathan Weaver, RA, LC
Lighting Practice Advisory Panel Chair, 2020-2023
Jonathan graduated from the University of Kansas with a BS in Architectural Engineering. He is a practicing architect and a Technical Fellow in lighting design at WSP USA, Inc. During his career, Jonathan has led the lighting design effort for a wide variety of infrastructure improvement projects. These include, Roadway Tunnels throughout the United States, the development Light Rail stations for Sound Transit in Seattle, Airport Facilities, and High-Speed Rail projects. Jonathan is a long-time member of the Roadway Lighting Committee, Retail Lighting Committee and more recently Lighting for Outdoor Public Spaces Committee. During the 33 years of his career he has contributed to the development of IES Roadway, Tunnel and Retail Standards. His involvement in lighting research includes published work for the Transportation Research Board, and the National Cooperative Highway Research Program, as well as leading the Short Tunnel Lighting Task Force for the IES. Jonathan believes mentoring and the sharing of technical knowledge is the key to developing a future ready, professional lighting practice.
Don McLean
Lighting Applications Advisory Panel Chair, 2020-2021
Don McLean is a founder and senior partner with DMD & Associates Ltd., an electrical/ transportation engineering firm. Don has 38 years of experience in electrical and transportation related engineering with a focus on outdoor lighting applications. Don is an industry leader involved in numerous lighting committees including the IES Roadway Lighting, Sports Lighting, and Port Lighting committees.
Board Liaisons
Tanya Hernandez
Tanya Hernandez is Vice President of Government & Industry Relations at Acuity Brands, and works on energy regulations, energy codes, and as a liaison to standards development organizations. She holds a B.S. in electrical engineering from North Carolina State University, is a registered professional engineer (PE) and is lighting certified (LC) with more than 20 years of experience in the lighting industry.
Kelly Seeger
Kelly is a Technical Policy Director in the Standards and Regulations Group for Signify. She leads building code activities for the Americas, advising business groups, market teams, and researchers on implications for products and systems from pre-development through installation, and is involved with key organizations relevant to building efficiency and sustainability. She leads the Outcome-Based Code Initiative of the California Energy Alliance (CEA), a broad stakeholder group committed to smart, sustainable energy use within the built environment and is the 2019 recipient of the CEA Joule Award for Outstanding Contributions in Technical Initiatives.
Since 2017, Kelly has served as Lighting Subcommittee Chair for ASHRAE/IES Standard 90.1, the national model energy code for commercial buildings. She represents IES as a member of the U.S. Technical Advisory Group to ISO/TC 205 Building Environment, and is Past President of the New York City Section of IES and a recipient of the Section Service Award.
She has worked in lighting and energy efficiency in the U.S. for nearly twenty years and has held positions in lighting applications research, engineering, regional sales management, graduate lighting education, and lighting and energy efficiency consulting. Kelly holds M.S. Lighting and B.S. Building Sciences degrees from Rensselaer Polytechnic Institute in New York. She is a LEED Accredited Professional, Lighting Certified by the NCQLP, and a member of ASHRAE.