The IES Standards Committee is responsible for overseeing the process by which IES Standards are developed. As an accredited American National Standards Institute (ANSI) Standards Developing Organization, the IES must follow the ANSI Essential Requirements for arriving at consensus based standards. The Standards Committee is dedicated to ensure that the process of committee selection is fair, open, balanced, non-commercial, and provides due process for all stakeholders. There are six at-large committee members, plus the three Chairs of the Lighting Science, Lighting Practice, and Lighting Applications Advisory Panels. All members are approved by the IES Board of Directors, and there are two Board Liaisons that work with the Standards Committee on issues of policy when needed.
Howard Wolfman, PE
Standards Committee Chair, 2017-2020
Howard holds a Bachelor's of Electrical Engineering from the University of Illinois and an MBA from Northwestern University Kellogg School of Business, and has a decades-long diverse background in communications, components, instruments, lighting, and systems, with an emphasis on thinking out-of-the-box and providing strategic direction. For 28 years he has concentrated on lighting, with the last eight years being focused on Solid State Lighting. After 20 years with OSRAM Sylvania (OSI), including 11 years with Motorola Lighting prior to its purchase by OSI, Howard started Lumispec Consulting in 2008, specializing in consulting for all facets of lighting for clients around the world. Howard has been an IES member since 1994 and serves on multiple committees, most recently becoming the Chair of the Joint IEEE/IES working group for IEEE/IES 3000.1. He has been involved in many other Standards organizations including IEEE, IEC, UL, CSA, NEMA, ANSILG, and ANSI. He is the recipient of the 2016 Edison Report Lifetime Achievement Award, 2013 CSA Award of Merit, and 2008 NEMA Kite and Key Award for Leadership. Howard also teaches as an adjunct full professor in the graduate department of the College of Engineering of the University of Illinois at Chicago.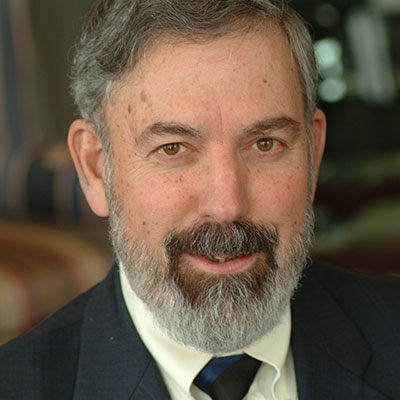 Alan Laird Lewis
Standards Committee Vice-Chair, 2017-2020
Alan graduated from the Massachusetts College of Optometry (Doctor of Optometry) and, after active duty in the Navy, from The Ohio State University (Ph.D. in Physiological Optics). He served 20 years as Professor and Director of Graduate Studies at the SUNY College of Optometry in New York City, then 8 years as Dean of the Michigan College of Optometry and 9 years as President and Professor at the New England College of Optometry in Boston. Alan's research activities included basic and clinical electrophysiology of vision and psychophysics of visual performance with emphasis on color vision, aging effects, and glare. Now an IES Fellow, he has been a member since 1971 and was IES President from 2005-2006. He has over 15 years of experience in Standards as a member of numerous IES committees, a member and chair of the Commission on Ophthalmic Standards of the American Optometric Association, and as twice President of the U.S. National Committee of the International Commission on Illumination (USNC-CIE).
Susan L. Callahan
2019-2022
Susan received an AB in Chemistry from Vassar College and an MS in Materials Engineering from Rensselaer Polytechnic Institute. Her thirty-odd year lighting career, started at GE Lighting and included both OSRAM and LEDVANCE (with a minor detour to do some rocket science). Her career path was vertically integrated, if not always linear. She started with analyzing raw materials and progressed to process improvements and project management. It was in OSRAM SYLVANIA's Automotive Division that she designed her first lamps (halogen and high intensity discharge) and was awarded her first patents. She went on to General Lighting to do research and development of HID lamps. Her last ten years have been spent in standards development and regulatory affairs. Over the course of her career, Susan has served, in various capacities, on ASTM (C14), ANSI (C78, C82), IEC, CSA, and NEMA committees and was an integral part of a larger team that oversaw all lighting related standards and regulations. She looks forward to being part of the process that delivers lighting consensus standards as this aligns with her areas of expertise and builds on the work and relationships that she values.
Dr. James M. Gaines
2017-2022
Jim is a Senior Principal Engineer at Philips Lighting. Since 2010, his work at Philips Lighting has included SSL standardization activities and support for the launching of SSL products in the U.S. From 2000-2004, he worked in Philips Research on fundamental technology for LED modules, including RGB color mixing, feedback systems for color control, and optics. From 2004 to 2010, he worked for Philips Lighting/Advance Transformer Company in Chicago on SSL product development. Jim has been a member of the IES for two years and has contributed to standards for remote phosphors, color maintenance (TM-31), and Parametric Variations in LED Packages, Arrays & Modules (S0417). He has also worked on NEMA standards for SSL products and currently serves as the chair of NEMA's Technical committee on flicker and stroboscopic effect. Jim has been involved with Energy Star, Design Lights Consortium, CEC, CEE, and others in standards/specifications for LED products. Jim received his PhD in Electrical and Computer Engineering from the University of Colorado in 1986 and has additional experience in research on blue/green lasers.
Rita M. Harrold
2017-2021
Rita was the Director of Technology for the IES from 1992-2015 and has fifty years of experience in various aspects of the lighting industry including: utility (Cincinnati Gas & Electric, 1965-67), lamp manufacturing (Westinghouse/Philips, 1967-86), and luminaires (Lightolier-Genlyte, 1986-92). Since retiring in 2015, Rita has been dedicated to active volunteer involvement in ASHRAE (Standards Committee Chair, 2016-17) and as a member of the Certified Lighting Design (CLD) Consortium supported by IALD. In addition, as a contract member of the American National Standards Institute Audit team, Rita provides updated knowledge about the ANSI standards development process and procedures. She is an IES Fellow Emeritus Member and has been a member since 1967. Rita believes that being a member of the IES Standards Committee carries an important responsibility to monitor adherence to the consensus process, thus assuring users of the standards that the Society's ANSI accredited procedures are followed for equity and fair play.
Peter Y. Ngai, PE LC FIES
2017-2021
Peter is the Vice President of Lighting Quality at Acuity Brands Lighting and is a recognized pioneer in lighting technology and luminaire design. His work includes: visual contrast and visibility; nearfield photometry; glare and visual comfort; brightness perception; ultraviolet germicidal irradiation; computer graphic rendering for lighting; luminaire optics; luminaire designs and Indirect and Direct/Indirect lighting applications, among others. He holds over 95 patents and has authored over 3 dozens of technical publications, one of which, "On Nearfield Optometry," was selected as one of the 100 Significant Papers of IES from 1906 to 2004. In 2016, Peter received the IES Medal Award for his technical contributions. In addition to being an IES Fellow and a member for 44 years, Peter has been part of the CIE and IEC and has worked with national research institutions including Cornell University, Rensselaer Polytechnic Institute, University of California at Berkeley, and Harvard University. He sees joining the Standards Committee as a way of giving back to the IES in return for decades of enlightenment and opportunities to learn from the brightest minds such as Spencer, Blackwell, Fry, DiLaura, Brandston, and countless others.
Michael Grather
Lighting Science Advisory Panel Chair, 2017-2022
Michael is President and CTO of LightLab International Allentown, LLC. Previously, he was he was the President of Luminaire Testing Laboratory, Inc. (LTL) for 12 years. Following the acquisition of LTL by Underwriters Laboratories in 2010, Michael became principal engineer (PDE) for lighting performance testing with UL. Michael is a Past President of the IES Lehigh Valley Chapter and is currently a board member of the Council for Optical and Radiation Measurement (CORM). He has been an IES member for 21 years, is a past chair of the IES Testing Procedures Committee, and now serves as chair of the Photometry of Indoor Luminaires Subcommittee of the IES Testing Procedures Committee. As a career-long member of the photometric testing community, Michael has been dedicated to the use of light measurement methods to help promote quality lighting and energy efficiency. Michael believes that the IES provides a collaborative platform for the development of standards and educational materials for greater industry consensus and understanding.
Jason Tuenge, LC
Lighting Practice Advisory Panel Chair, 2017-2020
Jason graduated from the University of Colorado in 2000 with a B.S. in Architectural Engineering (lighting emphasis) and a minor in Computer Science. He has been a Lighting Research Engineer at PNNL since 2008, during which time he has worked on a number of U.S. Department of Energy projects addressing technologies ranging from compact fluorescent lamps to solid-state lighting (SSL) products and connected lighting systems. He has managed production of LED technology fact sheets, led development of the Municipal Solid-State Lighting Consortium (MSSLC) Model Specification for LED Roadway Luminaires, developed DOE test procedures, and authored DOE SSL program technical reports on a variety of topics including LED performance and environmental testing, as well as LED price and performance projections. An IES member since 2000, Jason has served on the Technical Review Council and the Technical Documents Advisory Committee. Outside the IES, Jason has contributed to draft standards developed by the ANSI C136 Roadway and Area Lighting Committee, and his ongoing research into Power over Ethernet (PoE) lighting systems has led him to engage with the ANSI C137 Lighting Systems Committee and the IEEE P802.3bt Task Force.
Angela McDonald
Lighting Applications Advisory Panel Chair, 2017-2021
Angela McDonald is an architectural lighting designer with more than 25 years' experience developing creative, practical, and energy efficient lighting solutions. Her work includes a wide range of award-winning projects for universities, resorts, historic renovation/adaptive re-use, restaurants, corporate offices, retail, museums, and site development. As the Senior Lighting Program Coordinator at Pacific Gas & Electric Company's (PG&E) Pacific Energy Center, Angela manages educational programs focused on sustainable strategies for improved lighting system performance. Previously, Angela was Vice President and Senior Principal of Horton Lees Brogden Lighting Design and Practice Leader in the design of lighting for historic structures. She received her Bachelor's of Engineering in 1990 from Purdue University, where she became involved in the IES and developed her artistic talents as a Theater Engineering student. Angela has been a member of the IES since 1993 and is also an IALD member, with Certified Lighting Designer (CLD) and Lighting Certified Professional (LC) credentials. Angela has been a reviewer for ASHRAE Standard 189.1, and participated in the development of the City and County of San Francisco Green Building Standards for Multi-Family Residential Projects and Lamp Purchasing Policies.
Board Liaisons
Antonio Giacobbe
Antonio Giacobbe, Seattle, WA, a member of the Illuminating Engineering Society since 2002, is currently Director of Renovation sales for Acuity Brands Lighting. Prior to joining Acuity, he worked for Osram Sylvania as a regional sales engineer and prior to that, McKinstry Company where he led their lighting division. He has been involved with the IES at the Section, District, and Regional level and is currently serving as Regional Director for the West region. He has served in the following roles for the IES, District Chair 2014-2016, Vice Chair 2012-2014, and at the Section level as Vice-President, President, and Past-President. He has remained active with the Seattle Section as a member of the board of managers for the Section. Antonio is Lighting Certified (LC) with the National Council on Qualifications for Lighting Professions (2004-present), and is an active member of the ASHRAE/IES Standard 90.1 Lighting Subcommittee.
Susanne Seitinger, PhD
Susanne Seitinger, PhD is the global segment lead for Smart Cities at Philips Lighting. In this role, she works with civic leaders and designers to develop smart cities that leverage digital lighting for safe, inviting and responsive urban environments. Since joining Philips in 2012, she has worked on key projects from relighting the Zakim Bridge in Boston to Internet of Things projects for Los Angeles. Lightbridge – an interactive installation in honor of MIT's 150th anniversary – and a recent publication Light for public space demonstrate how she combines architecture, urban planning and human-computer interaction. She received a BA from Princeton University as well as a Master's in City Planning and a PhD from MIT. Her dissertation Liberated Pixels: Alternative Narratives for Lighting Future Cities explored the aesthetic and interactive potential for future lighting and display infrastructures. Susanne is a sought after speaker and commentator on the future of light and Smart Cities.